Our Students Are Conquering the Stage With Their Talent
Since the inception of The Grand View Christian School Foundation, our staff and administration have been motivating our students to achieve their potential in every way possible. With a focused mind-set, our dedicated students have been defying odds and achieving impressive feats like never before.
Along with their talents, their belief in the Christian tradition has helped them to raise the bar when it comes to achieving excellence in academics, music, and sports. To support their needs, we have upgraded our new building with smartboards, a new security system, a renewed parking lot, and new computers for the benefit of the students.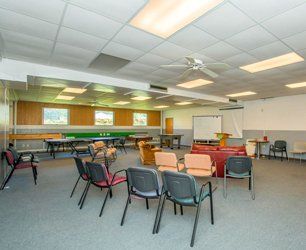 The Laurels Our Students Have Achieved Over the Years
100% graduation rate
92% of students pursuing higher education at schools ranging from private Christian colleges and universities to major state universities
18 All-State student athletes and musicians in the last four years
First school basketball team in Des Moines to win back-to-back State championships
Three academic All-State basketball players in the last two years

This honor is achieved only by 24 boys and 24 girls (throughout the state) each year

First place for the choir program at the Worlds of Fun Festival of Music Competition
Choir group has performed at Carnegie Hall in New York City
18 students have made the Honors Choir
Two invitations received by the Drama program to perform at the Des Moines Civic Center