A "New View" Solution to Help the Students of Our School
At The Grand View Christian School Foundation, we aim to build a platform that will help educate the people of the Greater Des Moines area of the challenges we're facing. For some time, we've been deliberating on ways to sustain the student enrollment at our school.
In April 2018, we could finally see the light at the end of the tunnel when Grand View Park Baptist Church accepted our offer to purchase the facility. As we were trying to hold the hands of our students, we believe God didn't let go of ours. 
However, the journey to secure the future of our children has just begun. We need you to lend us a helping hand and support our cause. Your generous gifts will go towards the purchase, expansion, and renovation of the facility. Our goal is to raise $6 million for the renovation. Contact us for further details about your donation.  
This will accommodate school growth in excess of 1,000 students. Students need your help. Your brothers and sisters in Christ need you to stand with them. 
| Building Purchase | Competition Gym | Fine Arts Auditorium | Building Improvements | Total Needs |
| --- | --- | --- | --- | --- |
| $1,000,000 | $3,000,000 | $1,000,000 | $1,000,000 | $6,000,000 |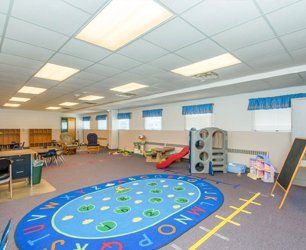 Take a Look at the Benefits That Our Students Will Receive
Combined area of 132,000 square feet
New 14-acre campus for our high school, and eventually, for middle school
Total capacity of 1,100 students (an addition of 700 students)
44 Classrooms
2 Science laboratories
Junior high school gym
Fine arts auditorium
11-man football, soccer, and softball fields
Technology upgrade
Land necessary for the new construction of a competition gym
Our Operations Budget